Hot
-vs-
Cold
Shaft Alignment / Analysis
© 2016 Alignment Services Company LLC, All Rights Reserved
<![if !supportEmptyParas]> <![endif]>
High speed rotating components often experience alignment challenges. Machinery movement occurs due to various environmental and operating phenomenon. The proper machine positions in the hot running state can be significantly different than when cold non-running. A brief discussion of hot/cold alignment analysis follows:
We employ the HCSA system for collecting and evaluating alignment data. This system provides for on-site data collection utilizing precision large scale dimensional metrology equipment. This data may be processed within the HCSA software to help determine Hot-vs-Cold positions.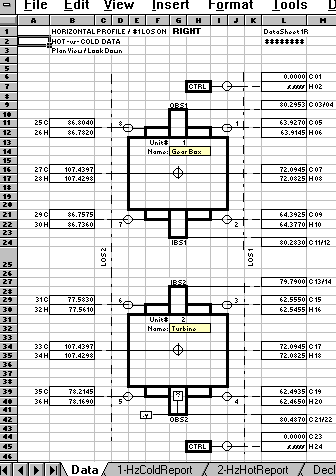 Hot-vs- Cold Alignment Analysis is a powerful tool for high speed rotating equipment. Using the HCSA system, we are able to measure various rotating shafting while components are up and running. HCSA allows for organized precision data collection. Data analysis may be used for historical tracking of critical equipment movement and aid in improved alignment.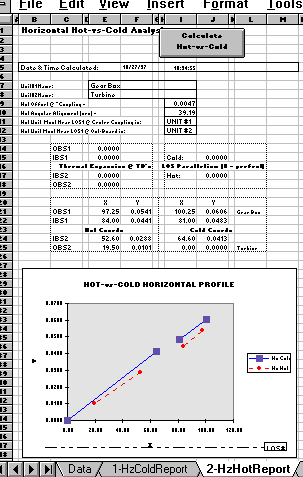 Analysis of the data provides Straight Cold & Hot Shaft Center-Line measured profiles for Vertical & Horizontal views. Numerous hot/cold statistics, including coupling angle and offset (based on Straight shafting), are calculated. Multiple stage systems may be measured. Alignment numerical coordinates are provided for additional post analysis.
© 2016 Alignment Services Company LLC, All Rights Reserved